For those of you following my build, you'll know that my front lower wishbone is a slight variation from the book. One of the major changes is the use of a Moog ES2074R ball joint as the upper ball joint to mount the spindle as can be seen here: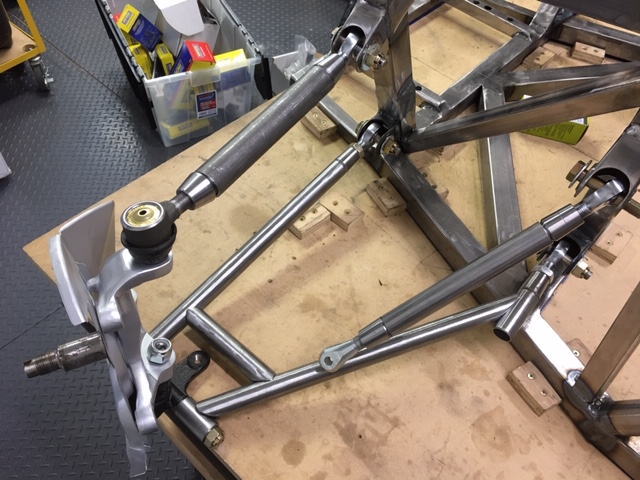 I bought the ball joints some time ago, but only this week got the threaded inserts (M16 x 1.5) to mount them. This uncovered a problem...
When I screwed the ball joint into the insert it was sloppy. While the threads and sizes were right it was not a nice snug fit like on every other joint I have. It's sloppy enough that it concerns me.
I went back and checked the parts and the insert from McGills was bang on, but the large thread on the ball joint which is supposed to be an M16 x 1.5 is actually a M15.9 x 1.5. Now 0.1mm may not be a great deal , but it does leave it feeling sloppy, and seeing as the car is depending on this it's enough to concern me.
Any ideas on what can be done here? I don;t really just want to get replacements as the same poor dimensions may show up again. My thinking is to weld a tight M16 x 1.5 nut onto the end of the insert to give it a tighter thread inside the tube and more support.
Any thoughts?