Episode 23 ... in which our brave hero gets a lesson in humility...
It was all going so well this week...
I could see maybe getting the whole front end together and wheels on by the end of the weekend. It was a mirage
Before we start, here's how far off that "M16" rod-end from Moog was: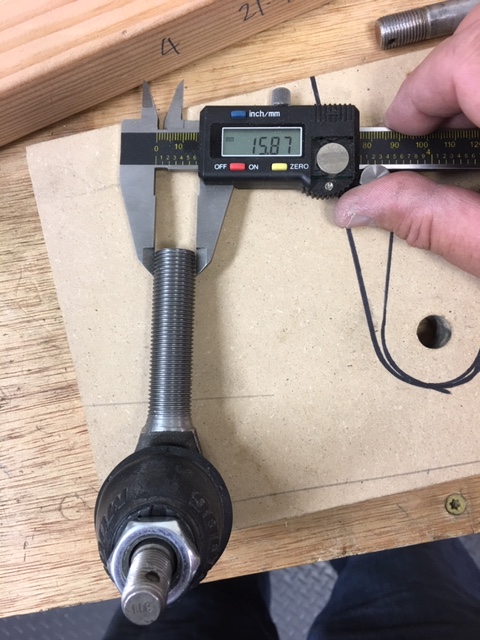 The week started well. Started with building up the rockers as the brass plug to weld the cups in had arrived.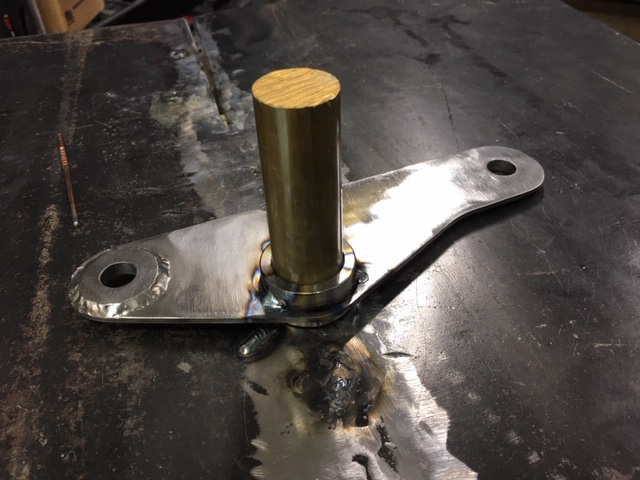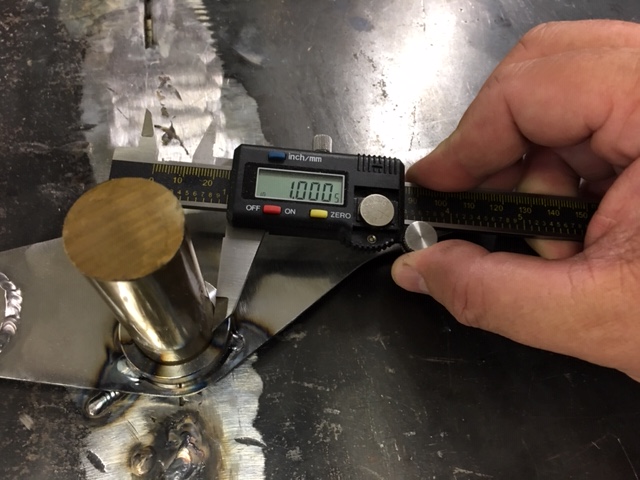 Have to say that's some close-tolerance manufacturing there! Started welding all the pieces together.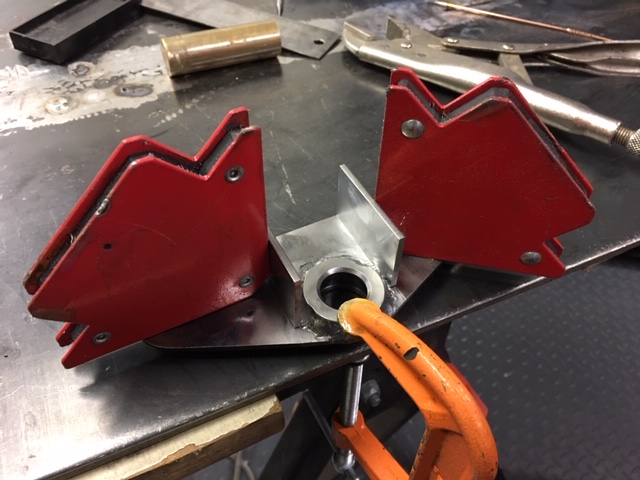 Did have one little "ooops" where I picked up the wrong rocker ... i.e. the one I had just been welding rather than the one I welded 20 mins before. Suffice to say I realized my mistake extremely quickly, but not before leaving my thumb print in the steel.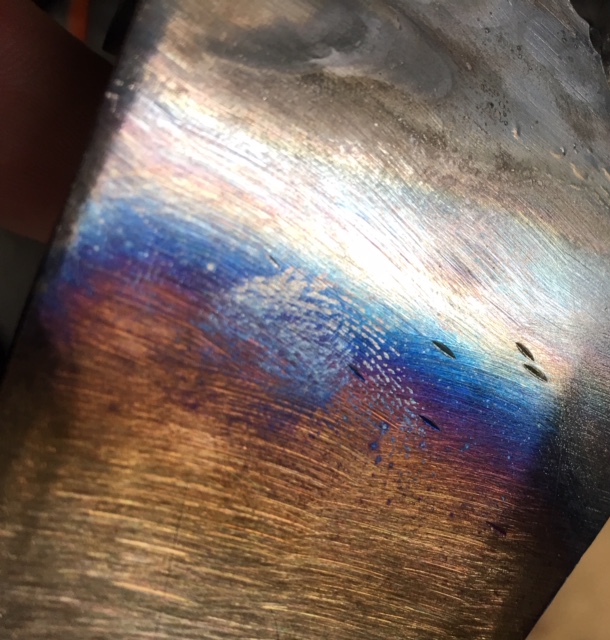 But before too long I had two lovely rockers in my hands. We'll call one "Lemmy" and the other "Bruce".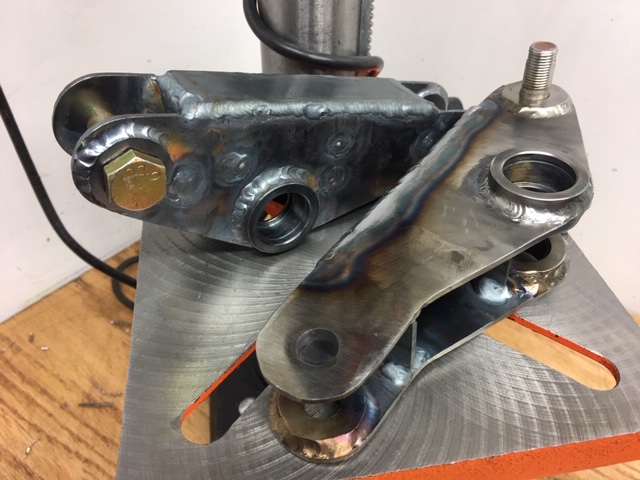 So then onto the upper wishbone, which was the work of a day.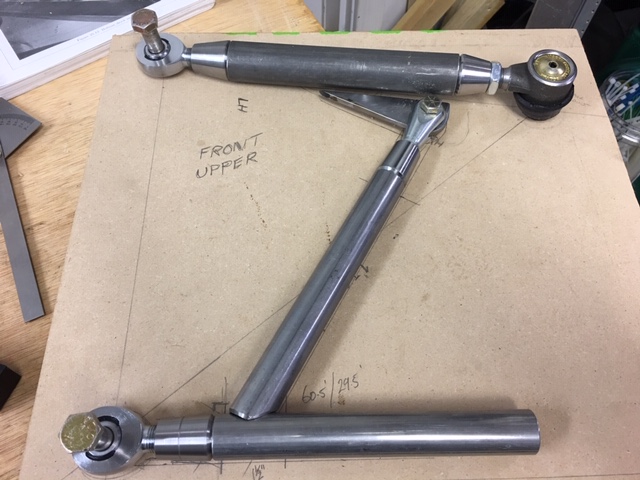 So add that to the lower wishbone and an upright and we have suspension!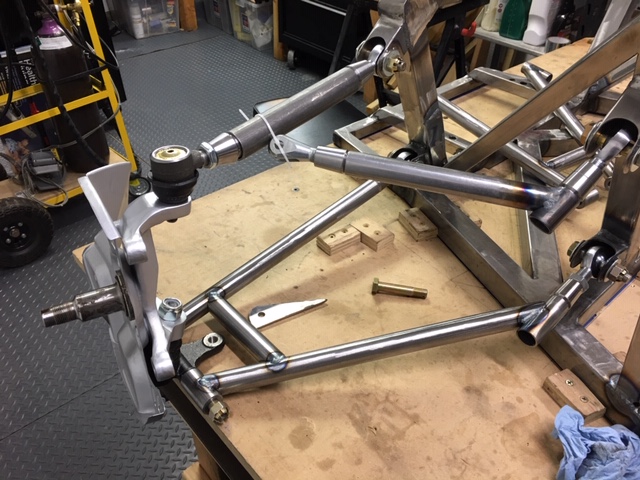 At this point we needed the push-rod to connect the lower wishbone to the "Lemmy" which required the addition of the push-rod mounts to the lower wishbones. Couple of hours gave me some very sexy looking mounts.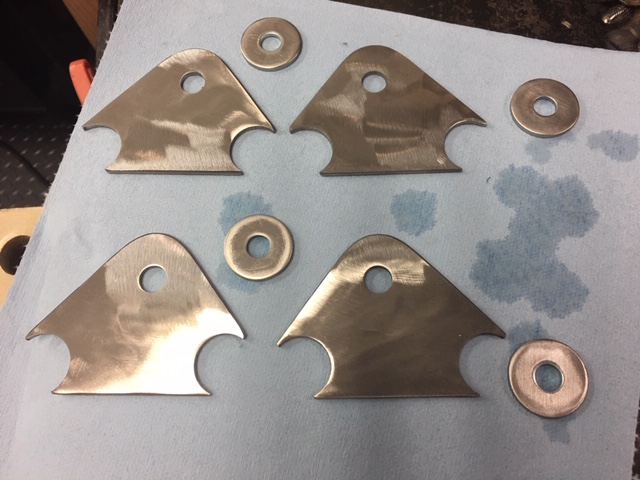 And some tacking added these to the lower wishbone to give a nice result!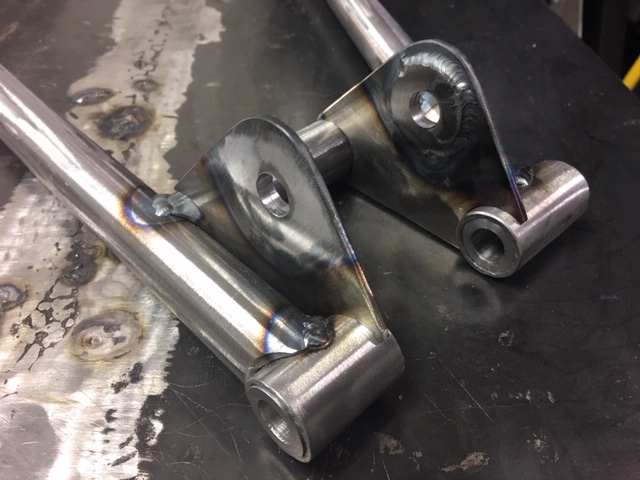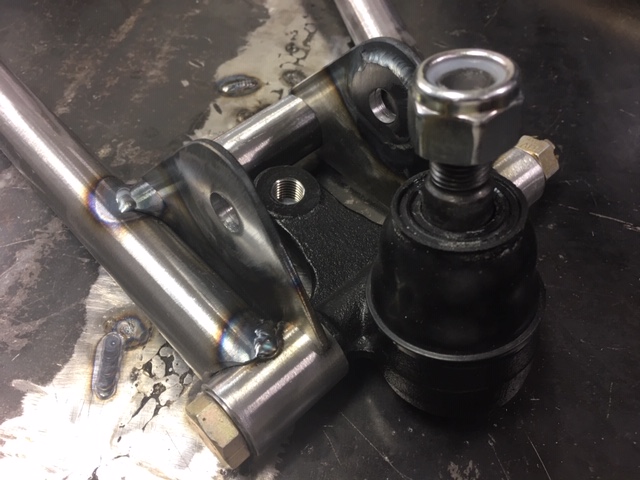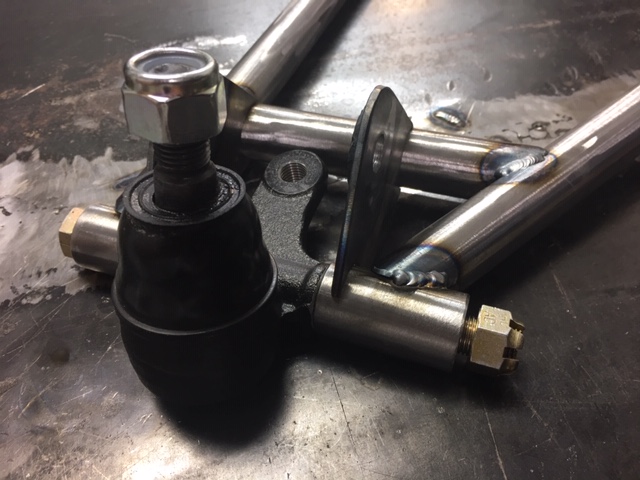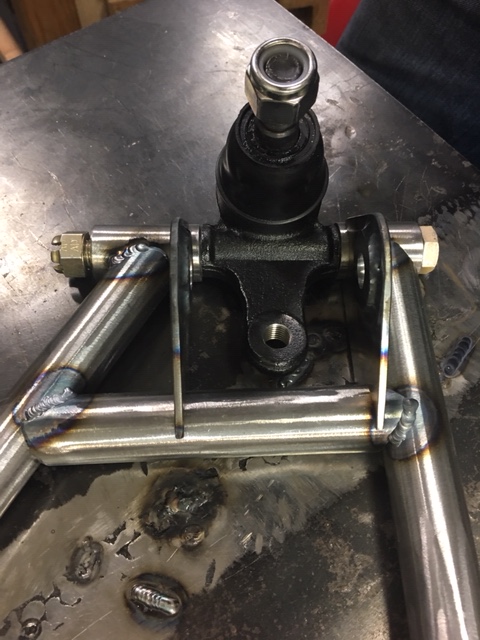 It's at this point where I allow myself a little "attaboy!", which of course captured Fate's attention......
Nothing left to do then other than the final welding. It was a little tricky as there were some quite tricky places to get to, but eventually got it all done ....
... only to find that weld distortion had pulled the ends so far out of line that there was no way a bolt would go through.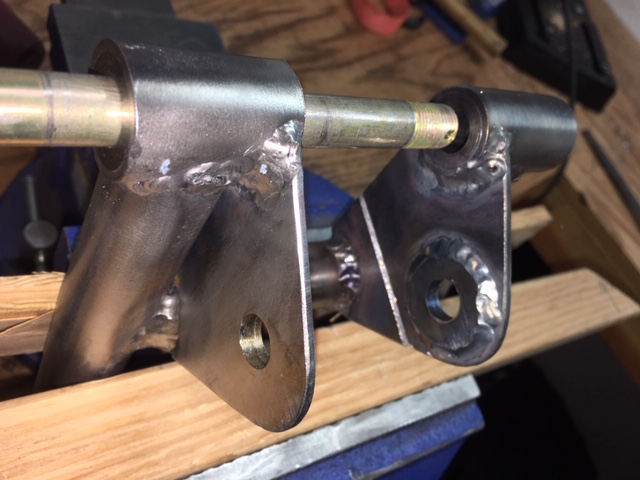 All those warnings Kurt gave us!
I think what happened was that:
a) I didn't have the piece suitably braced. I should have had a bolt through those holes to maintain alignment, and perhaps even a steel jig to keep things aligned
b) Because the welding was quite intricate, I was going much slower than I would on a "normal" weld, and consequently there was a lot more heat going into the piece.
I tried to pull it back into shape, even cutting the mounting tab to allow things to move, but it's not moving, so scratch one lower wishbone and back to square one.
The good news, however, is that I put that wishbone through a lot of stress trying to pull it back into shape. Ratchet straps, a 7lb lump hammer and 245lbs of me all gave it a good kicking and it hardly even moved, so at least I can vouch for
a) The strength of the design and
b) The strength of the construction
However, the gods of fabrication looked upon our hero and saw his sadness and distress, so they rewarded him with an advert on Facebook offering 4' x 10' sheets of 16 gauge 5052 aluminum for $50/sheet and 16 gauge stainless at $100/sheet, so I now have enough material for all of the floors etc, the fuel tank, and enough to put a new backsplash in the kitchen to keep my lovely wife happy too.
All in all this week I'll call that a tie!