Haven't done an update for a couple of weeks so the guilt is starting to gnaw at me....
The chassis is almost done, at least the fab. Did the diffuser, and was working on the engine mounts. I say was as I was doing one of the cuts and somehow it jammed my drill press and bent the shaft and the quill and knackered all the bearings. It's not much of a bend, about 15 thou but when your reaming holes that's not good enough. It's a cheap press from WEN
http://www.wenproducts.com/store/10-inc ... Press-4212
but I have to give them a shout out. They stock every single spare part and can have them to you in days, so instead of having to throw it out and get a new one, for $65 I was up and running again. Great service and not a bad little drill press especially as I took the opportunity to upgrade the chuck. Now reaming holes to +/- 0.001 which ain't to bad for $169.
As to the engine mounts here they are: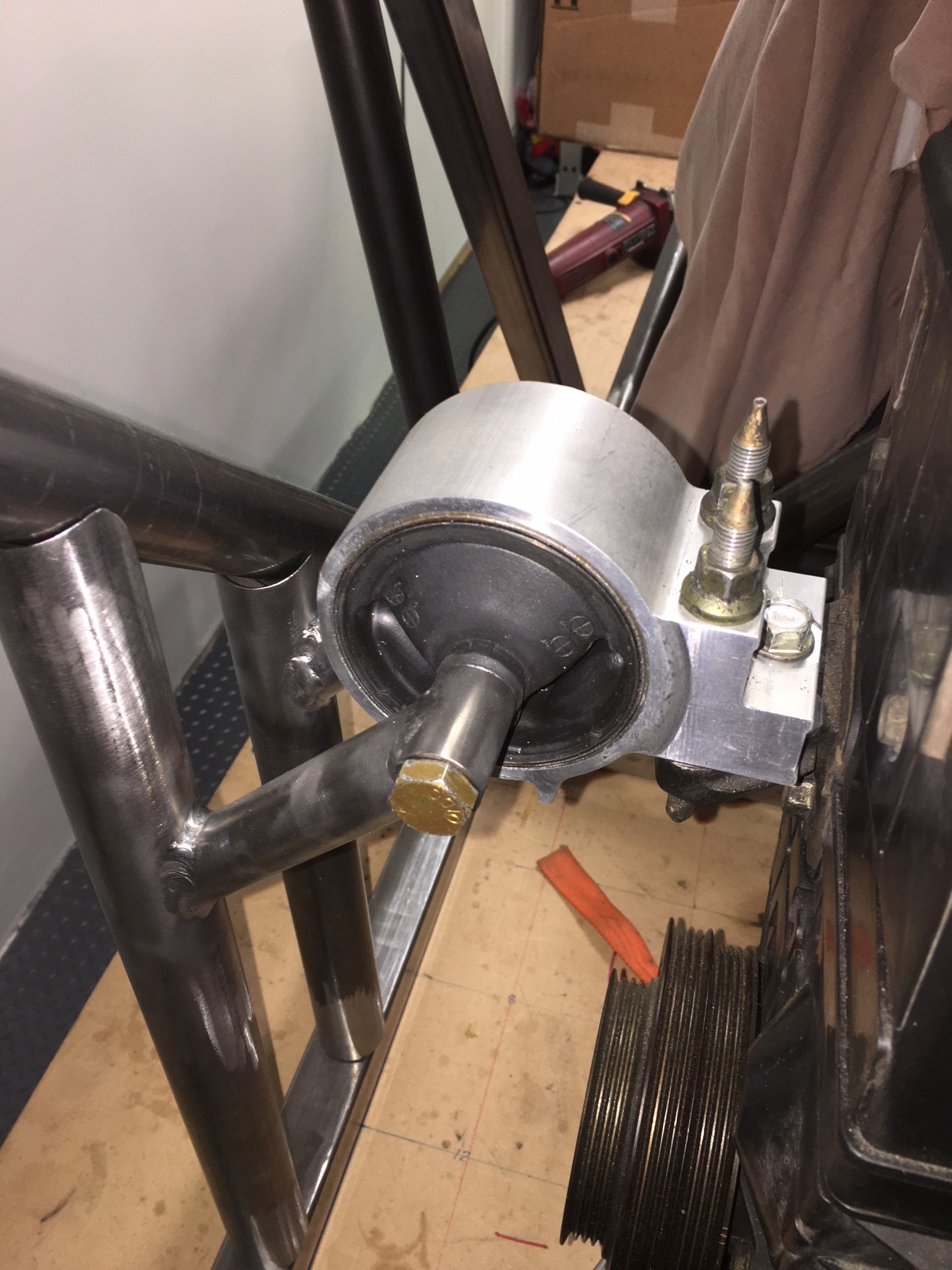 Not quite finished as there will be a triangulated piece across the top from the mount to the "upright" but I'm not going to add those until all of the mounts are roughly in place. Happy with that!
Also got the seat mounts roughed out which also helped me clear my car building "philosophy".
What do I mean by that?
Well, I could spend a fortune and build the perfect car in one go (which of course will never happen!) or, as I came to realize, it's the journey not the destination, so in some areas I'm going to keep it simple and cheap so there's room for growth in the future. In this case it was the seats, where I've decided to reuse the original Acura seats. They're cheap, comfy, hold well and are easy to mount. Upgrades later. So the frame is a simple angle iron/tube construction that basically sits on top of the cross pieces in the chassis, wrapping round them and bolting through. Simple, relatively light and strong, bearing in mind it will need to control my 260lb body should something nasty happen.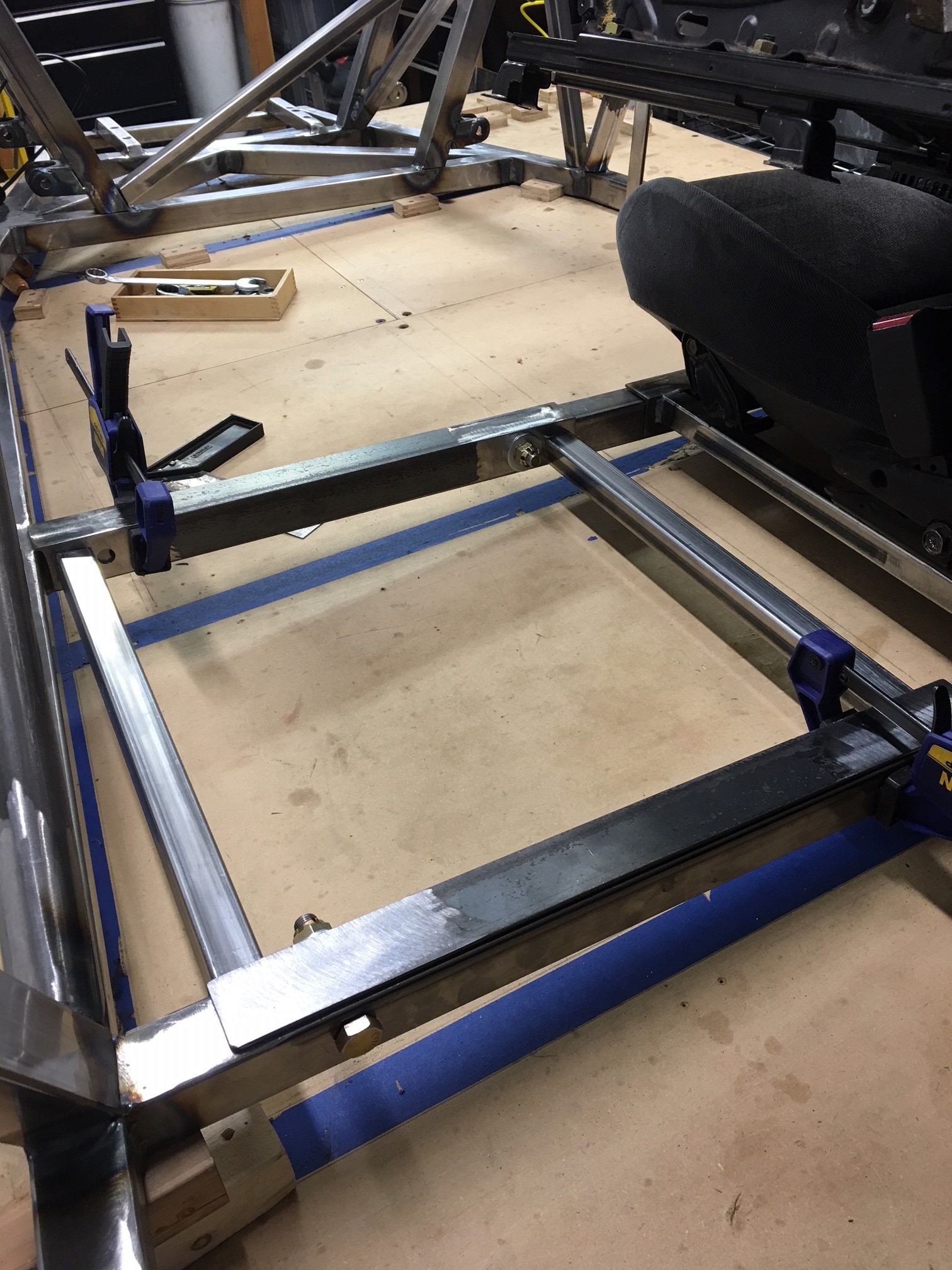 I've also welded up a lot of the front chassis and "linished" as the Bad Obsession guys would say. Happy with the results.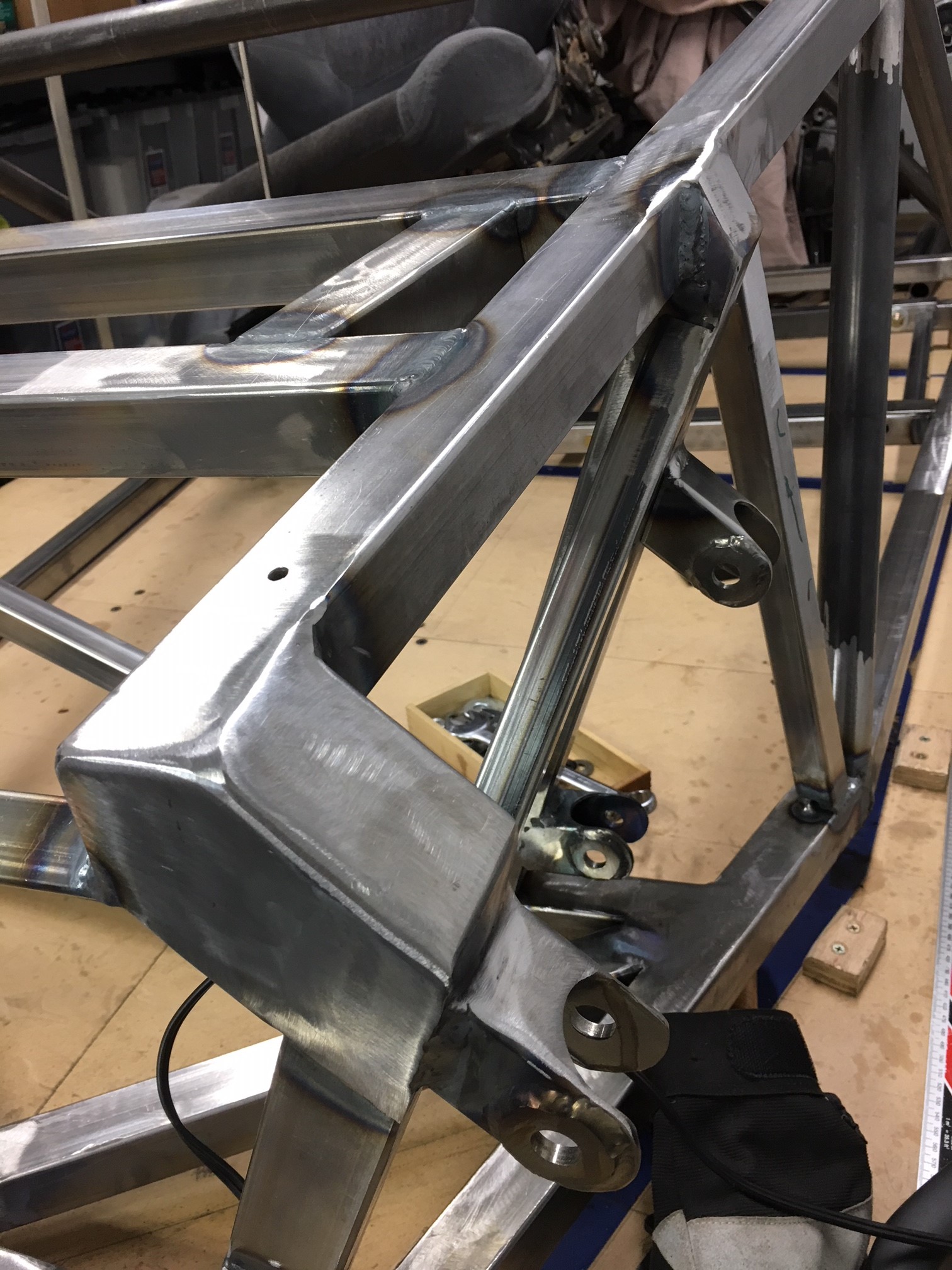 However, during the detailed work it was clear that the clearance between the "head" of the steering rack and the front frame was very marginal, so rather than find out by it knocking away, a little judicious sectioning and strengthening was done with some 0.12" plate.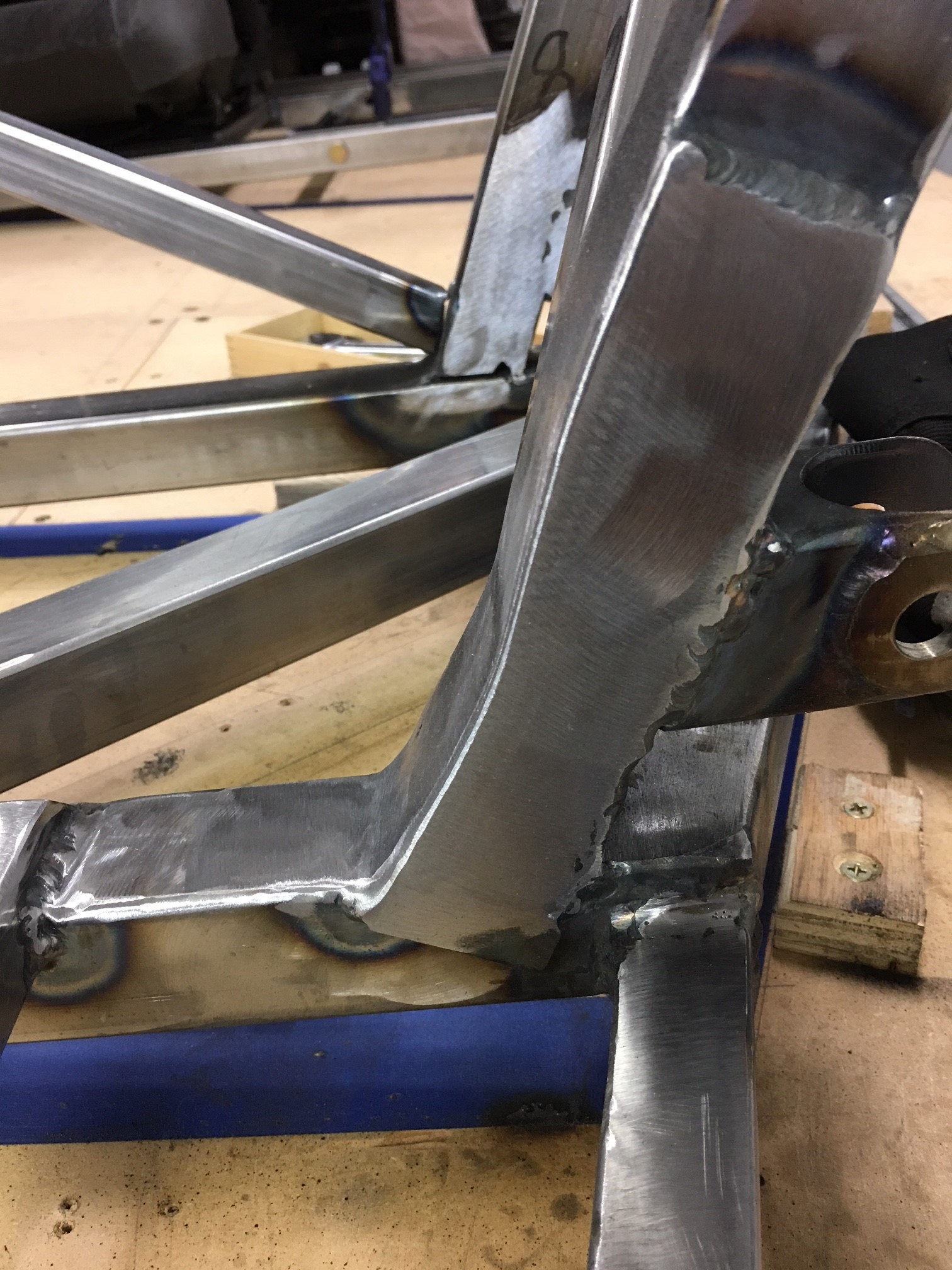 Lastly, as I'm now fabbing bits for the suspension I decided it's time shell out and get the spring and shocks, which turned up the next day from Summit Racing: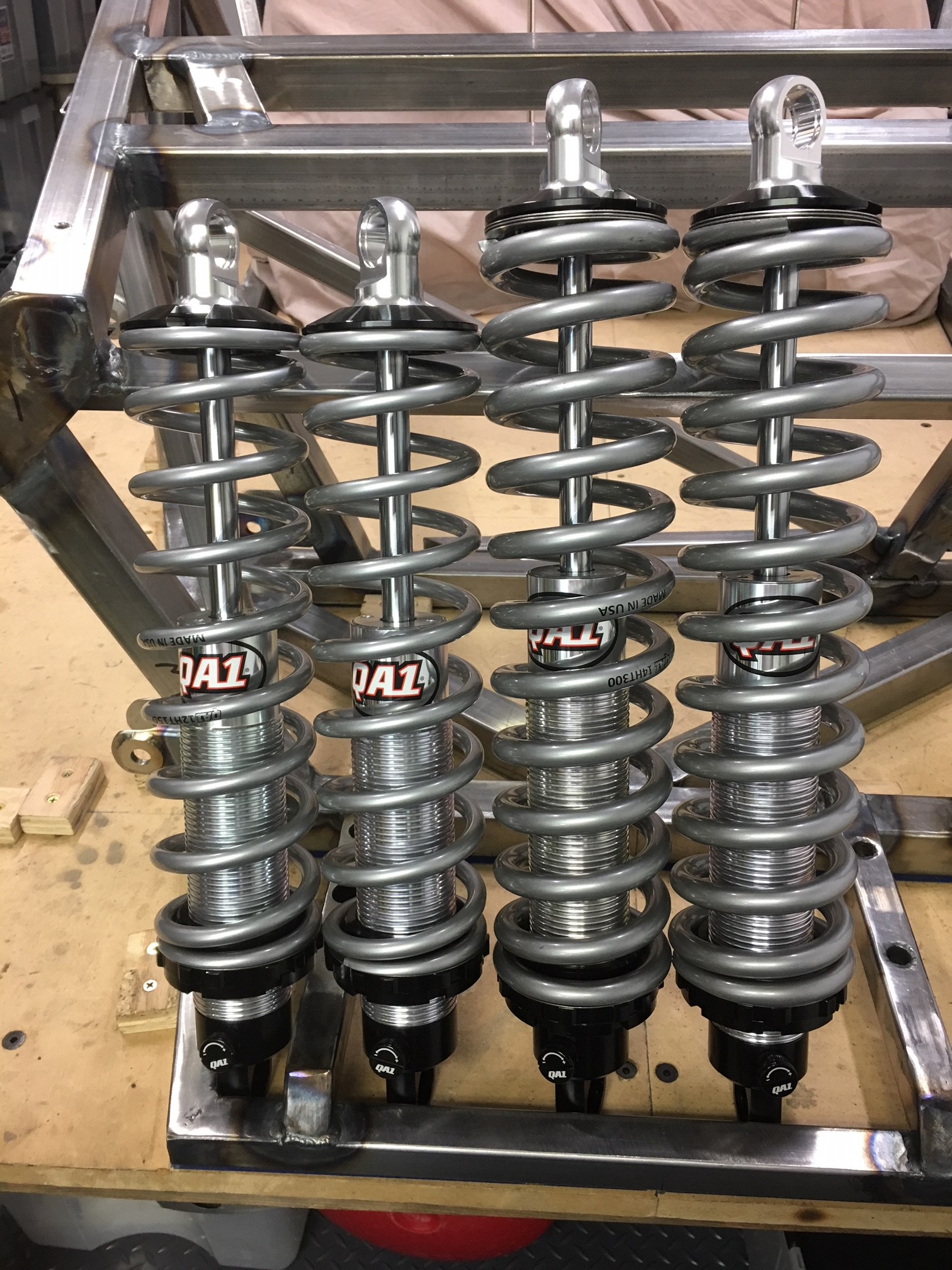 I've gone for the single valved as:
a) Cheaper
b) After 10 years of kart racing I know my driving ability and I'm pretty sure I wont be able to tell the difference!
Moving along OK I think!