A good week!
Only really got two days in the garage as various other chores and looking after the wife intervened, but in that two days got a lot of the front end completed.
So somehow I managed to screw up the width of the front end which had me pretty worried for a while. Visions of having to do major surgery on the chassis were floating in front of me, but after some thought I realized it wasn't a problem, and could be a benefit.
Instead of the main front cross bar being 21.4" mine is 23". Don't ask me why. It just is. This makes the base chassis 0.7" wider on each side at the front but the extra width reduces as you go to the next cross bar which is the right width.
This has forced some slightly different thinking on the vertical bars, but the plus side was that I didn't have to deal with the "Bitch Tubes"!
First off I measured the angle of the lower and upper suspension points which was 66' and figured that I should make the vertical match that so that the distance between the vertical and the suspension pivot point consistent. I then took a 45' downward line from the top of the chassis tube. This gave me this: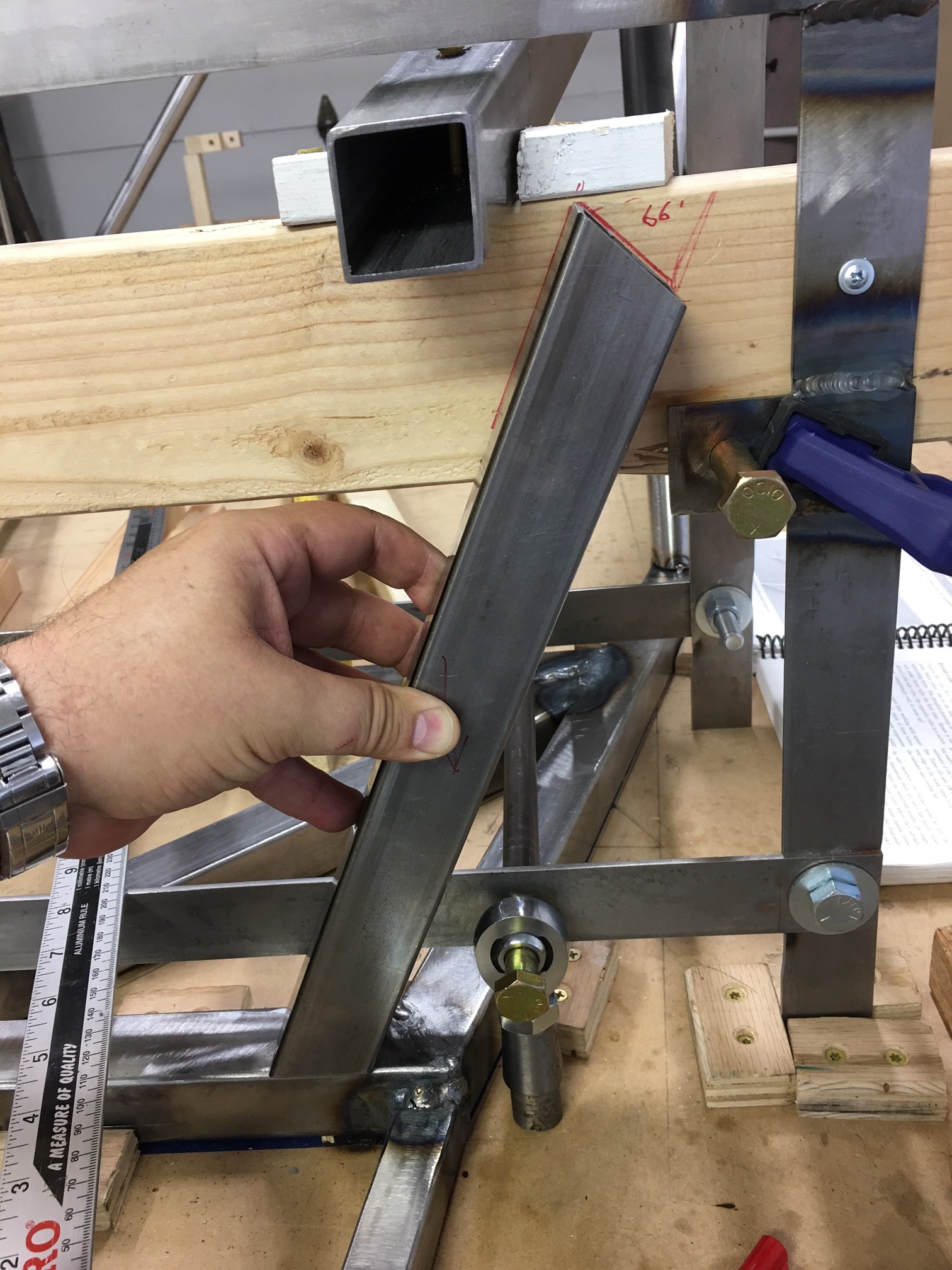 Then we applied a little CAR (Cardboard Aided Design) to come up with some plates to attach the vertical to the top chassis tube like so:
These were then transferred to some 3/16" plate to give it some extra heft: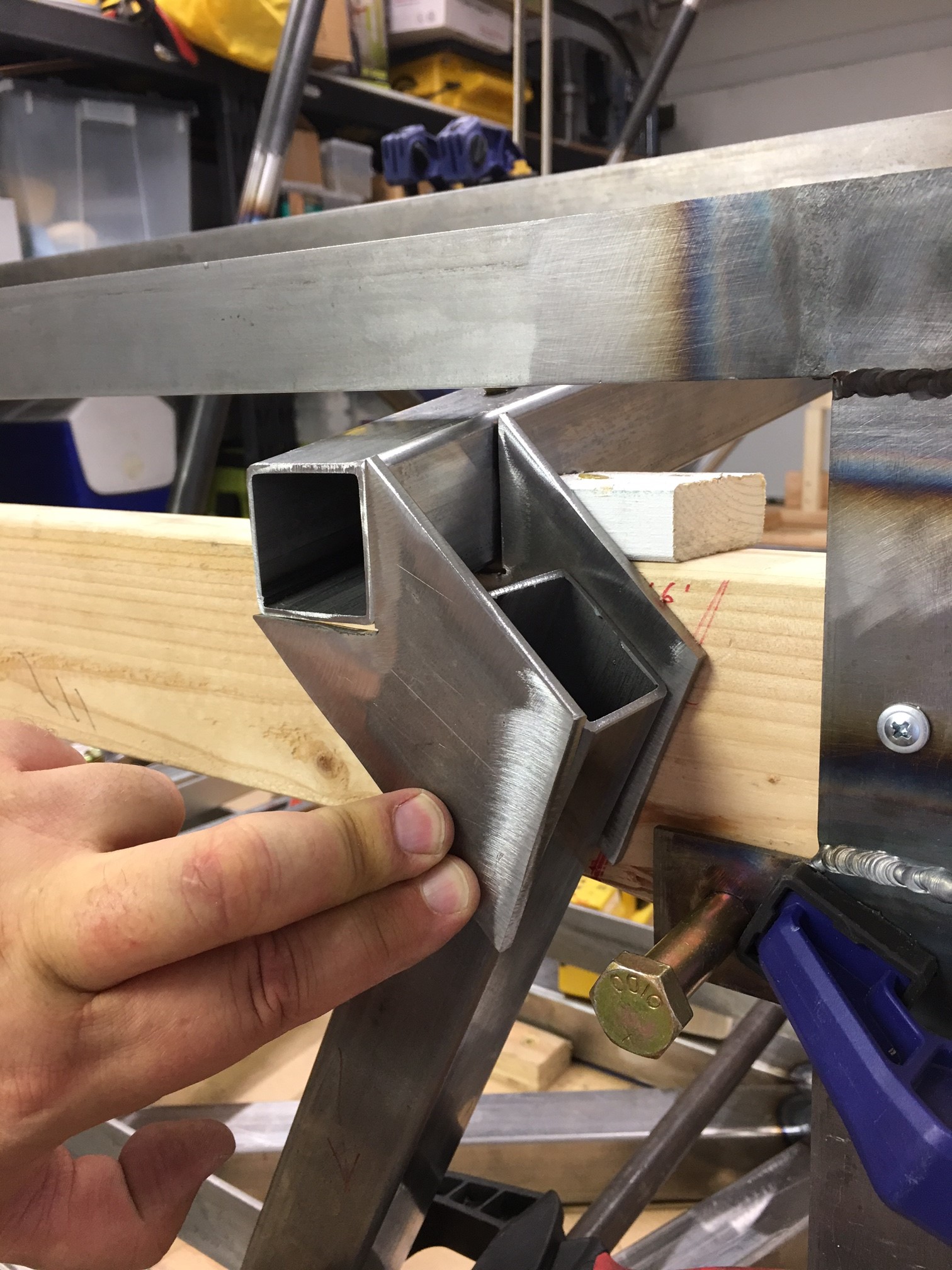 Then a final fit up just to make sure: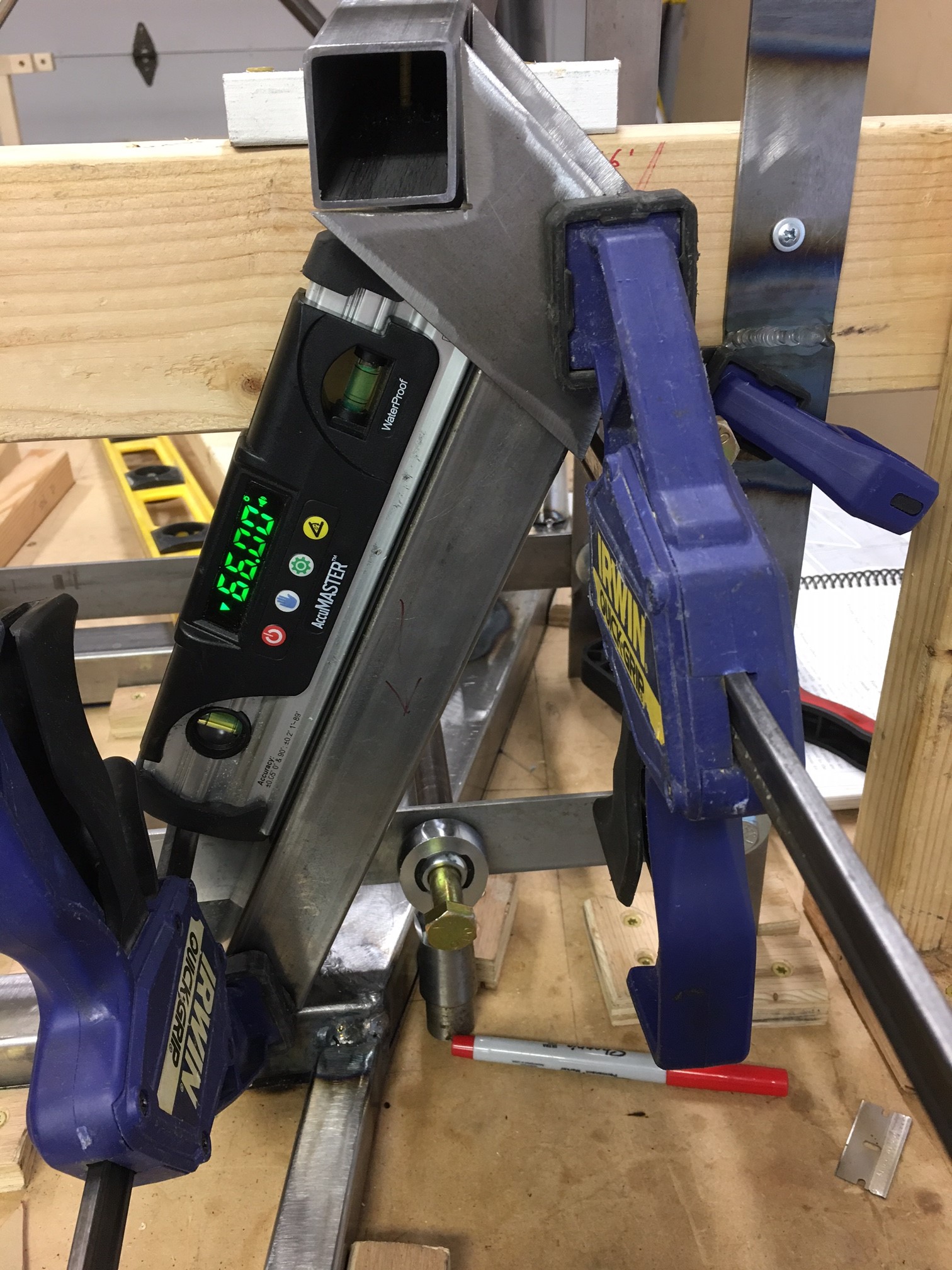 It was clear that these were going to need to be fully welded off the car resulting in something that looked like:
a) A medieval torture device or
b) A extreme BDSM device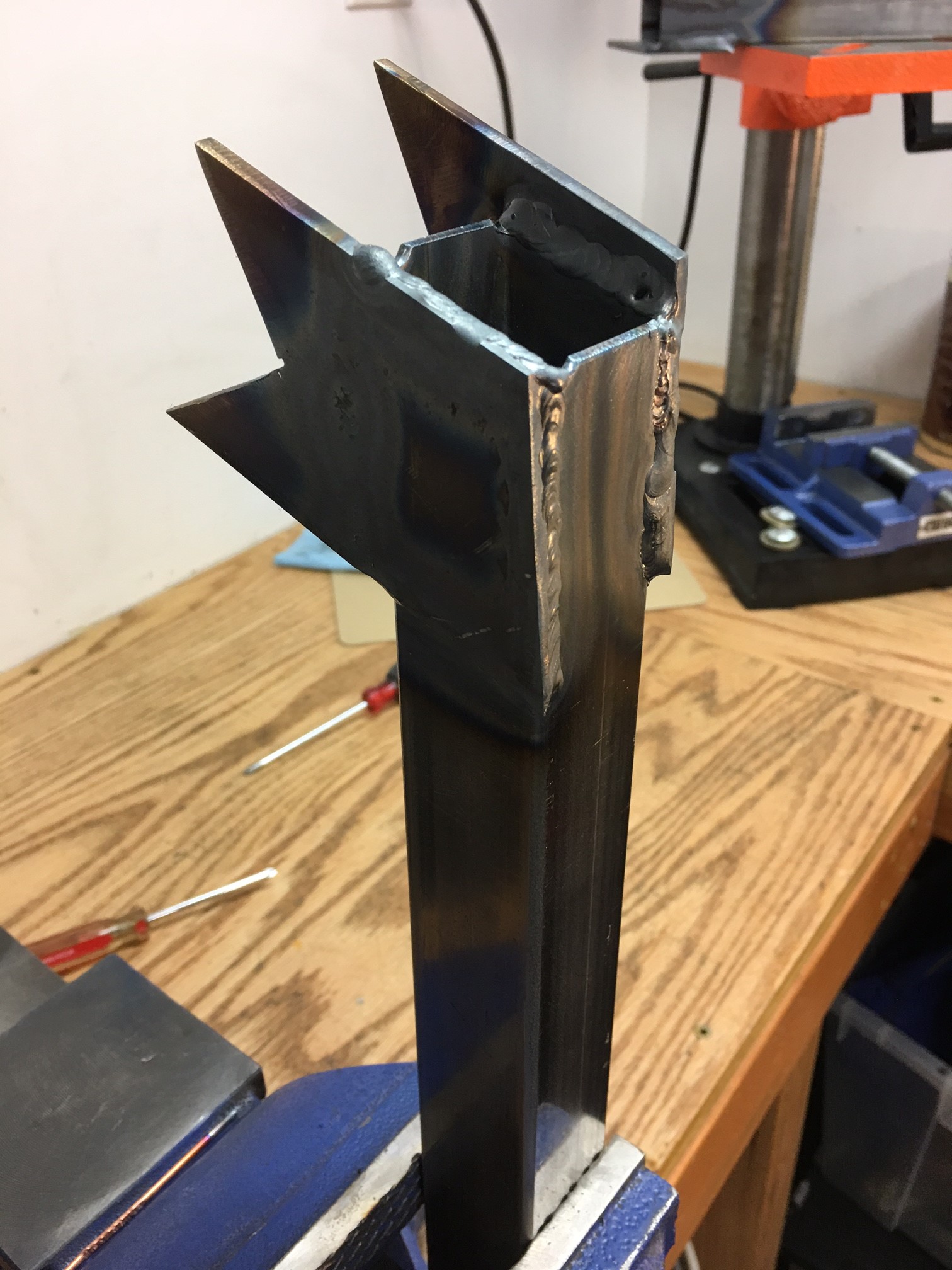 Then to trial fit these in place and tack them in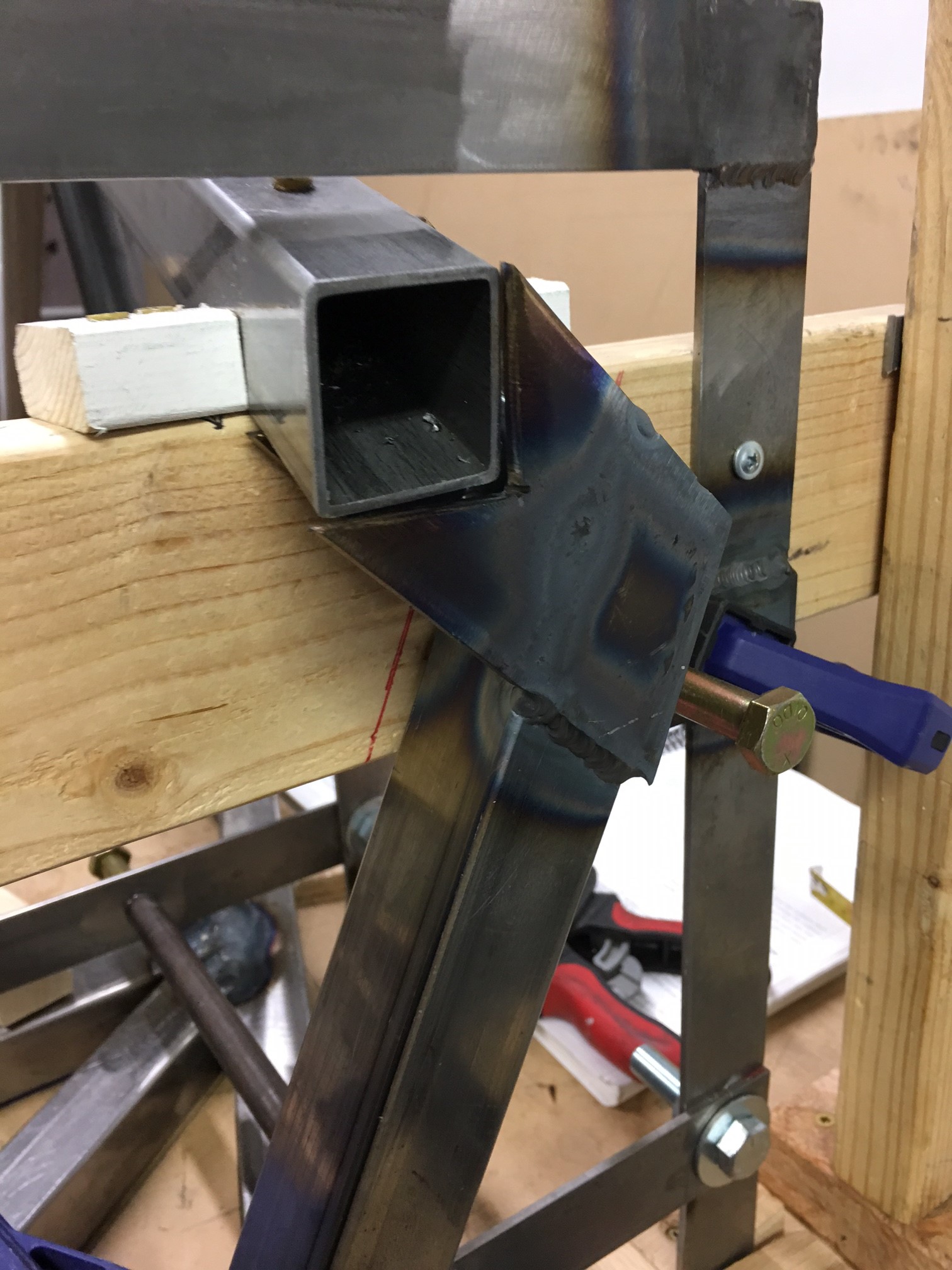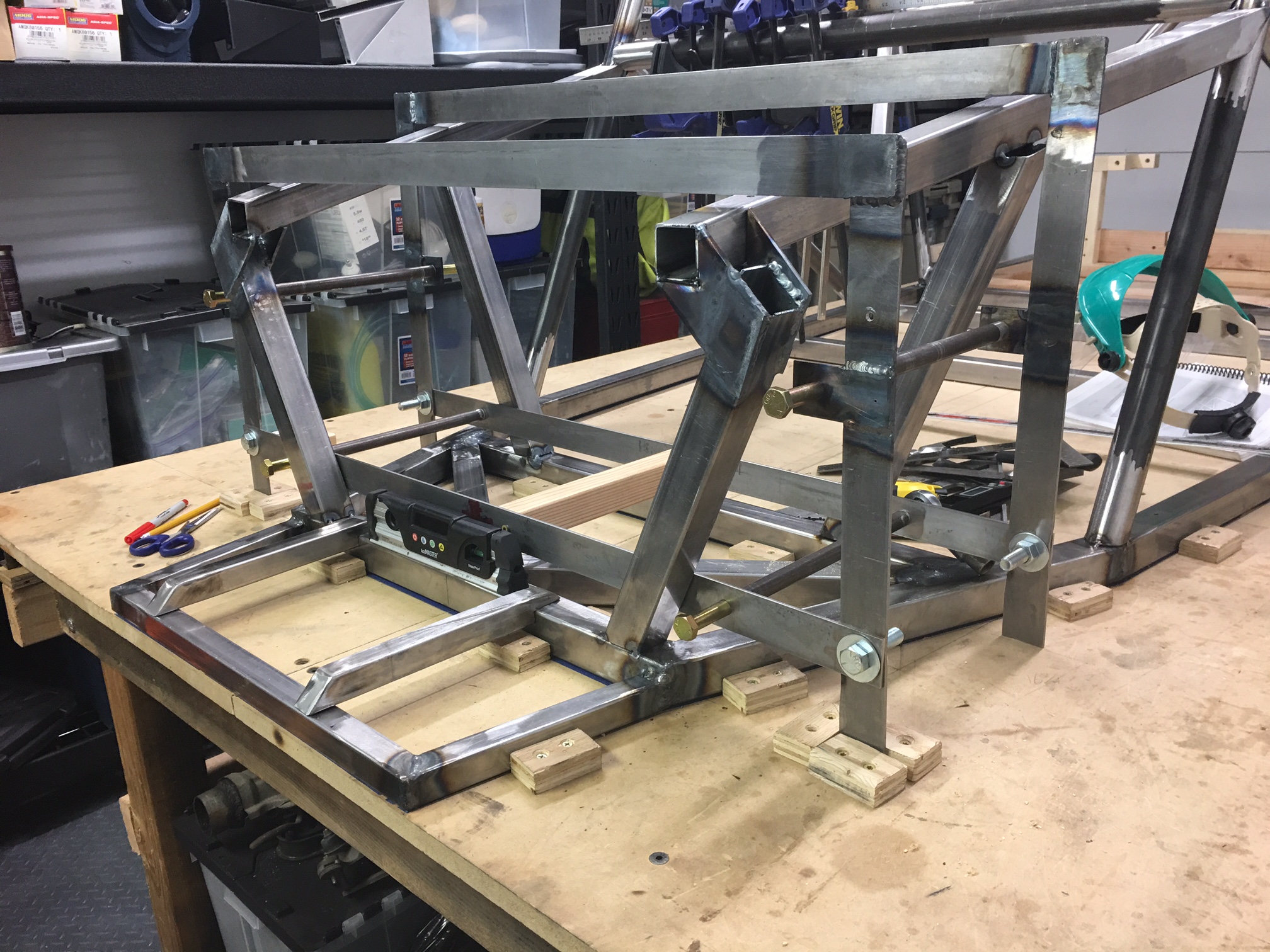 Then moved on to the rest of the front including the extra cross bars for the pushrod suspension. I'm quite happy with the results! The fits pretty good and everything seems to be in the right place and aligned.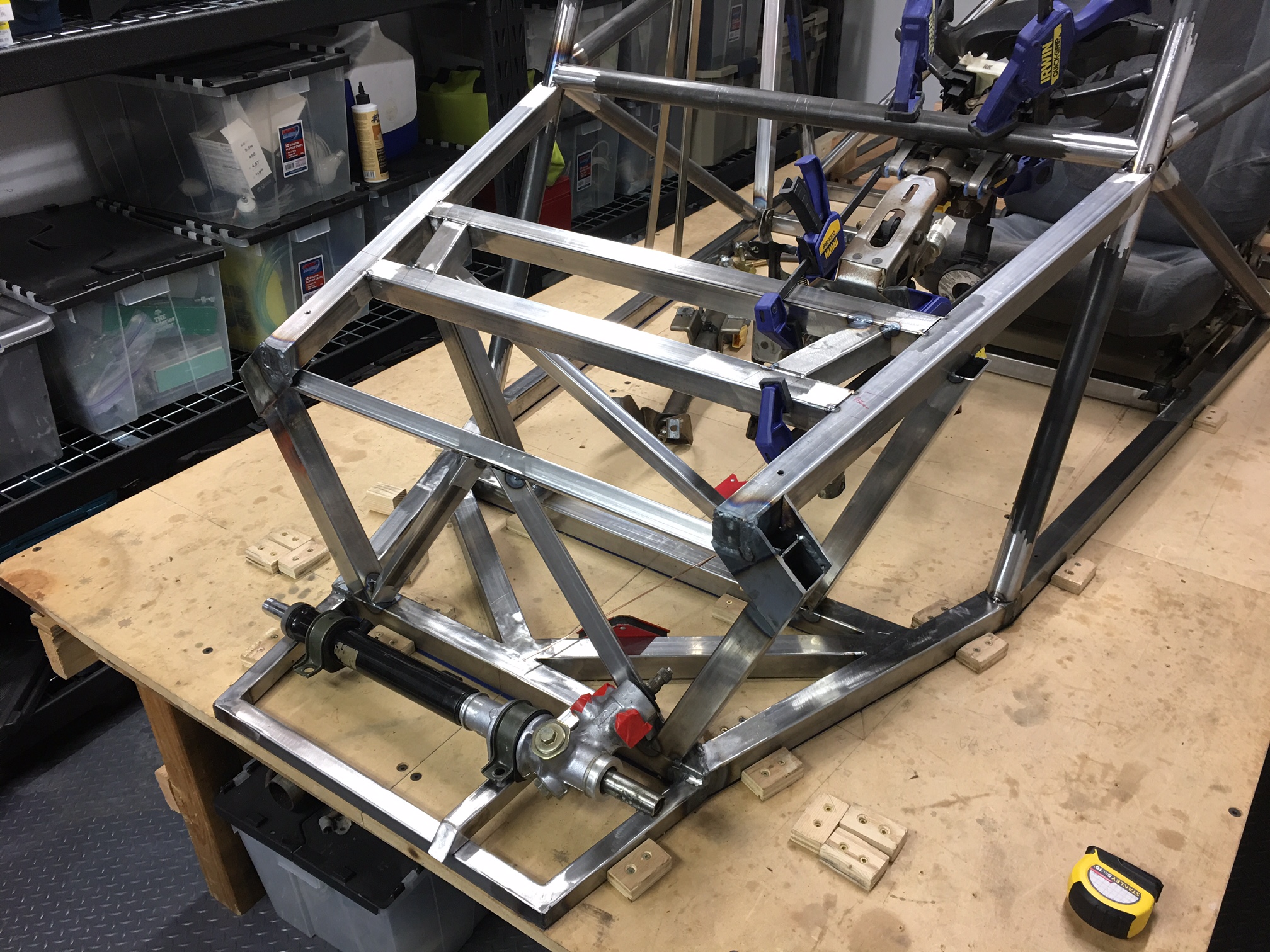 Lastly started on positioning the steering rack supports. Grabbed the steering rack and just for kicks grabbed the column, steering wheel and seat as well to get a first very rough taste of how it will feel in the car and whether I have any size issues, being a big boy!
I was VERY surprised. Even with things just roughly thrown and clamped down the driving position is excellent! Plenty of room both width and in the foot well, even with the big chunky Honda pedals. Only thing I would change would be to have the steering wheel 2 or 3" closer, but other than that it really is pretty much spot on! Just enough headroom for a helmet under the roll hoop too!
Of course, at this point, "Vroom, vroom!" noises were mandatory...