Yeah you read the title right.... I plan on using a Subaru EJ205 to power my Midlana build.
But Massah Kurt say not to use such a motor in Midlana!
I say its worth a shot right? I mean I have been around Subaru's for a few years and I am fairly well versed in them. Why learn a whole new platform while I am building a car? Obviously its not impossible to run a Subaru motor in the wrong end of the car... I mean look at the 818.
I love the EJ's and their mad horsetorques. Its not very hard to hit not only 300 hp, but 300 ft/lbs of torque to go with it.
So I will be making a few modifications to the chassis to make the drivetrain fit correctly, but that isn't all...
This will be mostly a street driven car. As much as I want to take it out and autocross it or spend days at the track, that most likely won't happen.
So here is my list of want's/dreams/gonna try things:
Roof (removable would be nice, but still unsure at this point)
Doors (or at least something that kind of resembles doors to make it easier to get in and out)
Rear engine cover treatment (may have a sloping rear glass, again not sure about this)
Radio (hopefully this car will take a few road trips and it will need some sort of tunes for those long drives... not like I will be able to hear much over the engine anyway)
I am another CAD guy so I too will be chronicling my build in Solidworks first.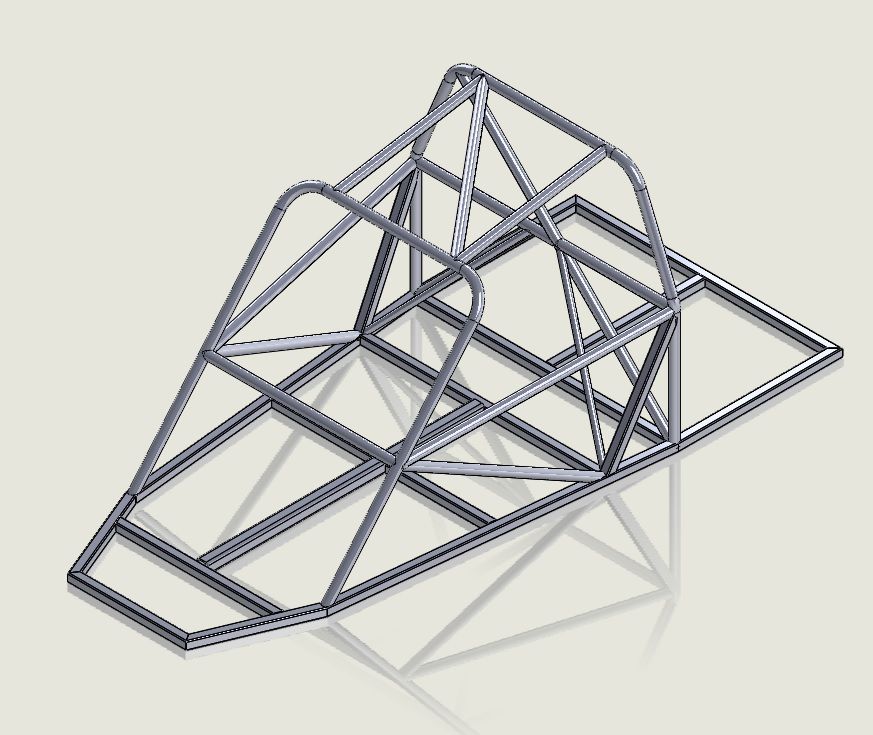 Also I am setting up a blog to track my progress of this endeavor. Once I get it set up I will share the link here.