I was looking at the filler neck I grabbed from a Miata at the junkyard and don't see the ball check valve assembly described in the book. The part I have is 42-241 in the diagram:
I also found this image showing a rollover vent valve, is that part needed too?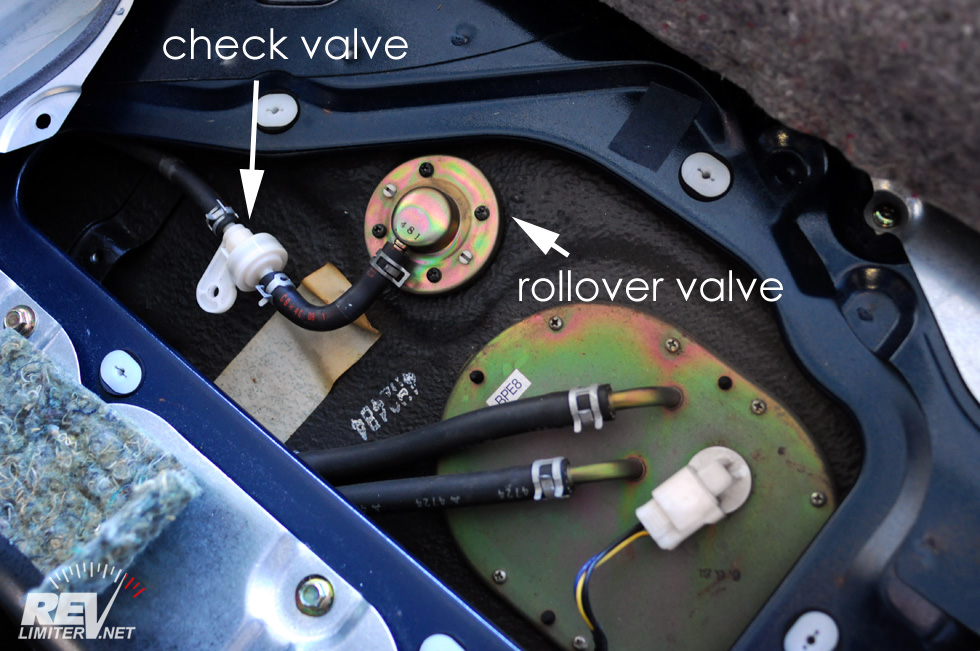 Regarding the fuel tank material, stainless and aluminum are discussed in the book, but steel is not. Is there a reason not to make a steel fuel tank? It seems to work fine for many major auto manufacturers, and would be easier to work with for those who don't have a TIG welder.